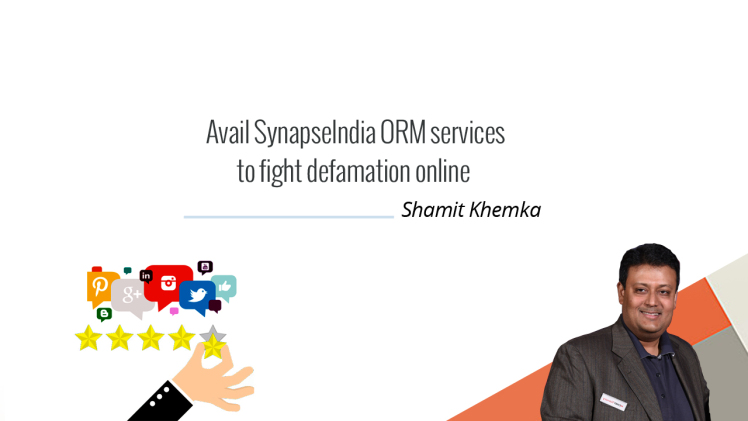 There is nothing more dangerous and harmful than having a bad reputation. It hurts a lot when someone posts anything negative, false or bad about us online. You may feel helpless and hopeless in such situations. However, thankfully, it is now possible to remove bad and defamatory information about you/ your business/ brand online.
Online reputation management can do wonders for you by removing/ pushing down negative search results on Google and spread positivity about you/ your business/ brand online. Is negative information about you/ your brand/ business being spread by someone online? Is someone trying to defame you? Do not worry, just hire the SynapseIndia ORM services and get rid of all the negative and defamatory content online.
Your reputation (both online and offline) is precious and ORM experts at SynapseIndia understand this! Results are guaranteed! SynapseIndia has its office in the UK as well!
For more, Click here : https://www.youtube.com/watch?v=SxXZHSow-A0
Shamit Khemka
(Founder, SynapseIndia)